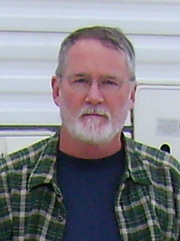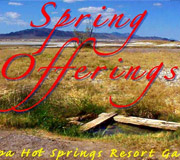 This Artist's Statement:
We bring with us our world wherever we go. Art has always seemed to say more and mean more than just words or pictures. Having always done art, studied and taught art for my whole life, naturally the question became, "Why do people do art?" To find an answer, I began to research many varied and diverse cultural traditions beyond my own. When I asked, "Why did/do indigenous people make art?" I discovered it did not seem to be for the same reasons I was taught in our contemporary culture. Expressing oneself and demonstrating ability and discipline were not the only reasons to do art. Having your art accepted and appreciated also did not seem to be the only reason.
Indigenous drawings, assemblages, songs, dances and rituals seem to imply there is more going on besides just the "outward" show or permanence of the artifact. It seems that the results of the work had more to do with intent. People all over our world, even in our contemporary day and age, make art because they "have to." It is how they create this world. Creative actuations complete our purpose and expand our connections to a greater reality. Whether it is meant to be or not, art is not just on the surface and not governed by what others think or do, understand or appreciate; art comes into being through Spirit intervention and is encountered by others with intent.
My art questions the results and the evidence of the work that I do. What I've chosen to present in this "Spring Offerings" show, are the results of participating in my own process to connect with the Spirits of this, my perceived world. Without knowing or pretending to understand the total reality of what I do when I make art, I offer it to the Spirits to make of it what they will. I offer the Spirits actuations with intent to acknowledge their ability to make this world a better place and heal or remove suffering. We create our own reality and our Spirits are with us to guide us. Look/see, listen/hear, be/do, together we can choose to create a reality that appreciates all of life and honors those living and departed who have made our world a life-giving experience and reward.
Thank you for participating in this actuation of Spring Offerings,
John Fisher